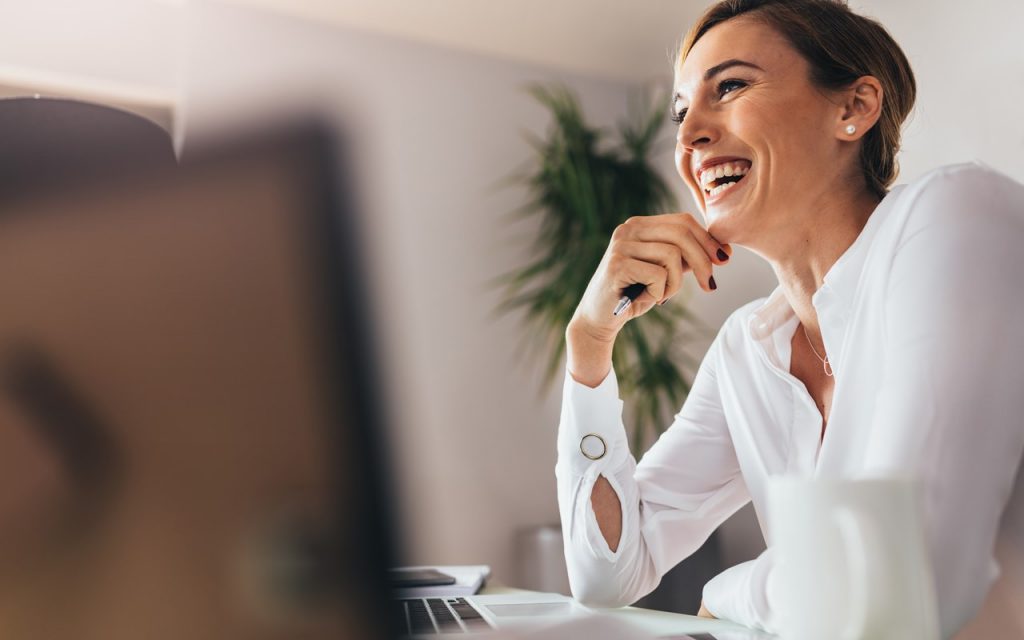 The key to success in a marketing campaign is having the right message delivered to the right audience. If you can understand what your customers need and provide an engaging advertisement to them, your business will see roaring sales. There are many tools available for marketing professionals today to make this process easy and efficient.
Google Analytics
Whether you are just starting your marketing journey or being a veteran in this profession, you will need Google Analytics as long as you have a website. This tool is one of the most reliable when it comes to an understanding your web traffic. You will know how many people visited your web pages and how long they stayed. You will get a ton of other useful information you can use while crafting your next campaign.

Mention
Advertisements have a limited scope in building your sales pipeline. The ultimate aim of any small or medium scale business is to build a brand that will generate sales just because of the positive association that customers have with it.
Mention is a tool that will help you keep track of all the things people are saying about your company online. Suppose you can track a keyword and understand the conversations and sentiment surrounding that word, which can be your company's name. In that case, you will be able to steer the conversation in the right direction by correcting problems and improving customer experience.

Quintly
Do you have accounts on multiple social media platforms? How do you measure the performance on each platform? Do you log in to each website separately and check how your posts are performing?
Quintly helps you get all the data you need from different social media websites. This tool is handy for marketing companies that have to track multiple accounts on the same website, like Facebook pages.

Reputology
Companies are shifting their business online, but that doesn't mean that there are no bricks-and-mortar firms left. For many businesses, having a physical presence is a necessity, and customers are leaving their reviews about such businesses online.
Before making a purchase, customers are looking for reviews about the company on websites like Yelp, TripAdvisor, and many others. Reputology is a tool that will help you track all those comments and allow you to respond to negative comments quickly.

BuzzSumo
If your company uses content marketing such as blogs, then BuzzSumo is a valuable tool to have. The tool tells you which web page in your competitor's website has the most shares on different social media platforms, and you will know exactly how many shares that page got on websites like Facebook, Twitter, and others. You will understand what kind of content has the potential to go viral.

SEOJet
Generating organic traffic for your blog or website is a crucial strategy for growth, and SEO (Search Engine Optimization) is a key component of that strategy. SEOJet is a tool that helps you understand how your page is performing with respect to the phrases that you are trying to rank in Google and other search engines.
With SEOJet, you will be able to understand the backlink profile of your website, and you can also analyze how your competitors are performing. Using this tool, you will naturally build backlinks and boost your search rankings.

SEMrush
SEMrush is one of the best SEO tools in the market today. It will tell you all the keywords your competitors are using and how they rank in search engine results. You will discover new keyword ideas and get insights about how you can run your next Google Ads campaign.

Calendar
As companies find ways to adjust to the work-from-home situation, there is a need for tools that can accurately assess employee productivity. Calendar tool helps you track your employees' daily tasks, and you can use that information to improve productivity.

Megalyctic
If you are using multiple marketing software and find it hard to keep track of all the data, Megalyctic can help you assemble all that information in one place. This tool is very good at getting data from different sources like Google Analytics, Facebook, and others.

Intercom
Intercom is a messaging tool that helps companies connect with their customers with their conversational chat application. The tool also gives you behavioral data to help you personalize each customer interaction.
MaxG
MaxG is not another analytics tool. It is a sales and marketing recommendation engine that uses Artificial Intelligence to make recommendations.
Microsoft Power BI
Data in itself is not useful until it is put across to the decision-makers to make sense. Microsoft Power BI helps you visualize the data to help you get meaningful insights about your business.
Segment
Segment helps you get a better understanding of your customer by compiling the data from all touchpoints. If a customer has contacted your team via email and social media, all the data gets compiled, and you get a complete view of that customer by using Segment.
Qlik Sense
Qlik Sense puts the power of analytics in the hands of everyone in your organization. Your team can make data-driven decisions that Artificial Intelligence will back. This tool can help imbibe the data-driven decision-making culture into your company.
The Future Of Marketing
If you think you can skip using marketing tools and do things the old-fashioned way, think again. The marketing function is increasingly becoming technical, and you have to upgrade your skills in order to keep up.