Promise to Women and Kids.
At WomELLE for a Cause, we understand the importance of empowering women and children. We believe it is our promise to women and kids to provide support, resources, and opportunities that nurture their potential, inspire their success, and create lasting change. Through our diverse programs and initiatives, we aim to capture the joys of childhood, foster individual growth, and pave the way for a bright future. We are committed to creating environments and experiences that empower women and children to thrive, both in their personal lives and in society.
Transforming Lives, Empowering Communities. WomELLE for a Cause offers comprehensive programs designed to support women in various aspects of their lives, including business, parenting, education, technology, and personal growth. Together, we rise and thrive.
HerBiz Foundation is a dynamic program that equips women entrepreneurs with the essential tools, resources, and training they need to establish and grow successful businesses. Through comprehensive support and guidance in key areas such as business foundations, marketing, finance, and management, HerBiz Foundation empowers women to achieve their entrepreneurial dreams and make a lasting impact in their industries.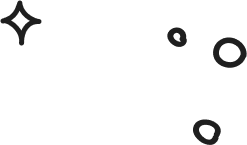 Let's Make a Difference Together!
WomELLE for a Cause is seeking partners to join forces in our mission to empower and support. Whether you're a nonprofit organization dedicated to women's and children's causes or a corporation committed to corporate social responsibility, we invite you to explore partnership opportunities with us. Together, we can create impactful programs, initiatives, and events that uplift, educate, and inspire. Let's collaborate to empower women and children and create a better future.