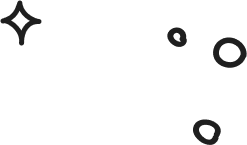 At RISE, we have a set of membership guidelines in place to ensure a positive and enriching experience for all participants. These guidelines are designed to create a safe, inclusive, and respectful environment within the book club.
Members are expected to treat fellow participants, moderators, and staff with respect, kindness, and inclusivity. Any form of bullying, harassment, or discrimination will not be tolerated. 
Appropriate Language and Content
Members are requested to use appropriate language and avoid sharing or discussing inappropriate or offensive content. We strive to maintain a family-friendly and safe environment for all participants. 
We respect the privacy of our members. Any personal information or discussions shared within the club should be treated confidentially and not shared outside of the RISE community without explicit permission. 
Compliance with Terms of Service
Members are required to adhere to the terms of service and any applicable policies or guidelines set by RISE. This includes respecting copyright laws, intellectual property rights, and any platform-specific rules. 
Secure Online Environment
We prioritize the security and privacy of our members. We utilize secure platforms and follow industry best practices to protect personal information. However, it is important for parents to educate their children about online safety, including not sharing personal details or engaging in private conversations with strangers.
We strongly recommend that parents or guardians actively supervise their child's participation in RISE, especially for younger members. Parents are encouraged to stay involved, monitor their child's activities, and guide them through the reading materials and discussions. 
RISE is designed for specific age groups, and we provide age-appropriate books, activities, and discussions. We request that members respect the intended age range and refrain from sharing or discussing content that may be inappropriate or beyond the maturity level of their peers. 
We have a zero-tolerance policy for any form of child endangerment or inappropriate behavior. We encourage members, parents, or guardians to promptly report any concerns, incidents, or suspicious activities to the designated RISE moderators or administrators. 
We encourage members to actively engage in discussions, share their thoughts, and contribute to a vibrant and supportive community. Participating in activities, sharing book recommendations, and providing constructive feedback are all encouraged. 
These guidelines aim to create a safe and secure environment for children participating in RISE, prioritizing their well-being and protection. By implementing these measures and fostering open communication between members, parents, and moderators, we can ensure a positive and enjoyable experience for all young readers.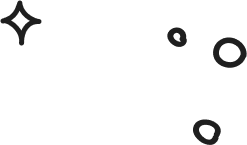 Let's Make a Difference Together!
WomELLE for a Cause is seeking partners to join forces in our mission to empower and support. Whether you're a nonprofit organization dedicated to women's and children's causes or a corporation committed to corporate social responsibility, we invite you to explore partnership opportunities with us. Together, we can create impactful programs, initiatives, and events that uplift, educate, and inspire. Let's collaborate to empower women and children and create a better future.